Home and Garden Services – the most reliable plumbing, heating, water filtering and air conditioning installation and repair services. Our team will provide you with the highest quality service completed in a prompt, affordable manner. We are not happy unless your job is done quickly and correctly.
Plumbing and temperature control problems do not operate on a schedule. They don't always occur during normal business hours. Because of this, we are proud to provide emergency service, so you never have to lose any sleep over your home comfort emergency.
Get the best plumbing and heating for your newly constructed home or building. Call Home and Garden Services today and we'll have our experts provide you with the best plumbing and heating systems that will work well for You.
There for You whenever you need us
We are just one call away from assisting you with any of your heating and plumbing needs.
No project is too small or large – we offer service for residential, commercial and industrial customers:
Home and Garden Services specializes in plumbing, heating, air conditioning, and sprinkler installation and repair. We always strive to provide you with service that exceeds your greatest expectations. If you are looking for the best comfort services – You've found it here at Home and Garden Services.
We can beat any leak! Contact us today!
Installation Services
Home and Garden Services is the company to call when you are in need of any plumbing, heating, or air conditioning installation services. Our team of professional and courteous plumbers and HVAC technicians is devoted to helping see to all your installation needs.
From plumbing and water heaters to Reduce Plumbing Zone and boilers, we can install it quickly and correctly. Our experienced technicians get in and out fast and leave your home looking like they were never there. If you are in the market for reliable technicians who will install your plumbing hardware correctly and efficiently the first time, at an affordable price, call us today!
Our Services
Water filtration systems
Water softener installation and replacement
All house filtration systems installation
Water Leak Detection
Toilet, sink, faucet and fixture installation of any make or model
Garbage disposal installation and replacement
Heating System Installation
Air Conditioning Installation
Reduce plumbing Zone (RPZ)
Water Heater Installation
Water line installation
Boiler Installation
Remodeling
Radiant heat design and installation
Water heaters
Pumps
Maintenance Services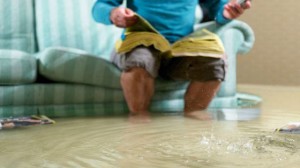 Are clogged drains driving you crazy? Do you have leaks that no one can seem to fix? Did your water heater just bite the dust? Diouf Mechanical is a phone call away and ready to tackle your toughest job. We find and fix your problem quickly, cleanly, and affordably. Getting your home and life back to normal is our business and we take pride in being the fastest and most experienced team in the city.
We are equipped to see to all your plumbing, heating, air conditioning, and sprinkler maintenance needs. We pride ourselves on our affordable rates and our 24-hour emergency services. You can start resting easier after you call Diouf Mechanical knowing that Brooklyn's most reliable and courteous technicians are on their way. We will get there fast and quickly turn your plumbing or temperature control nightmare into a distant memory. Start the process of getting your life back to normal by calling us right now!
Our Services:
Water filtration systems maintenance
Water softener maintenance
All house filtration systems maintenance
Plumbing Maintenance and Repair
Water Heater Maintenance and Repair
Air Condition Repair
Basement Drainage Channels
Septic Tank Repair or Service
Clog Removal
Boiler Maintenance and Repair
Sprinkler Maintenance and Repair
Restore Water Pressure
Repairing toilets, sinks, faucets and fixtures of any make or model
Locate Broken Sewer Lines
Slab Leak Repairs
Bringing plumbing up to code
We Stop All Leaks
Contact Us
Call: +357 99 409142
Email: ledecost@ledecostonegardens.com
get a FREE estimate on the professional workmanship for your next plumbing or heating project.
We can beat any leak! Contact us today!